We live in a world dominated by fast fashion. An unfortunate side effect of this is that the rate at which clothes are being wasted is higher than ever before. This is having a catastrophic effect on the environment, with a staggering 10.5 million tonnes worth of textiles going into landfills in 2015 alone, the EPA reports.
However, with recycling and upcycling, this really doesn't have to be the case. And in this article, we are going to look at a brilliant way to upcycle your old t-shirts into funky handmade bracelets!
They look pretty neat, eh?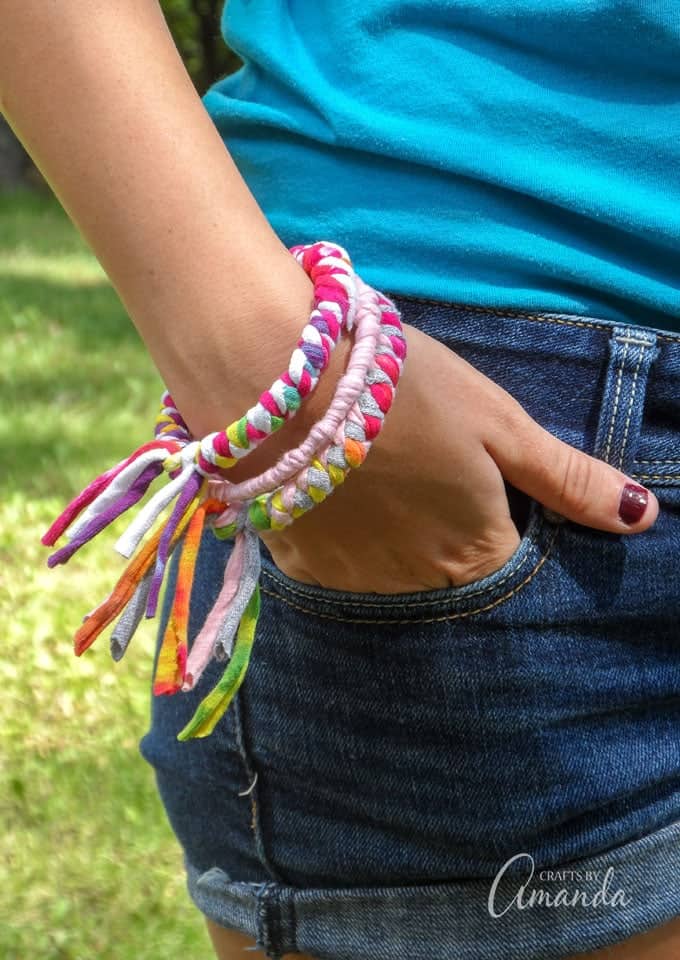 Credit: Crafts by Amanda[/caption]
To make one of these bracelets (or as many as you like), all you have to do is cut your old t-shirts (or fabrics of any kind, providing that they aren't too thick) into strips, as shown in the tutorial below.
Once you have your strips, simply tie them onto the end of a reasonably sized metal bracelet. These can be purchased at many dollar stores, or if you want to be even more eco-friendly, at thrift stores.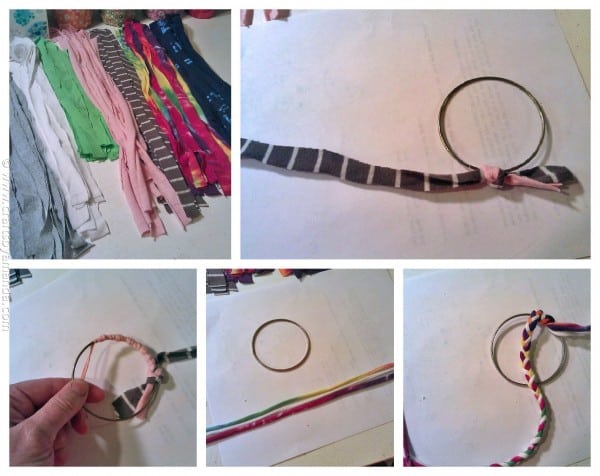 Credit: Crafts by Amanda[/caption]
Once you've done this, plait the strips of your t-shirt before wrapping them around your bracelet.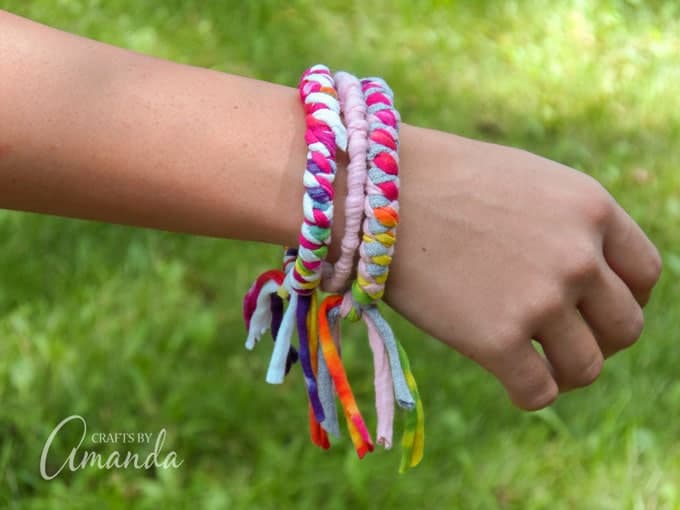 Credit: Crafts by Amanda[/caption]
And voilà! You will be left with a funky homemade bracelet. Saving the environment doesn't have to be hard!